MG- NREGA Rocks
Development Project cum Employment to Villagers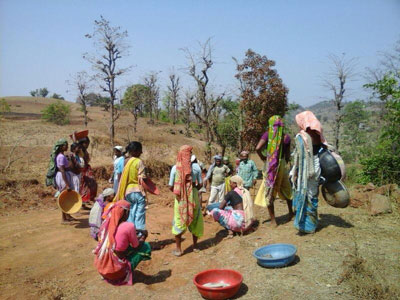 As Ramdas swami rightly said "सामर्थ्य आहे चळवळीचे जो जो करील तयांचे " we did struggle and started getting results !
One year of education , NREGA camp , RTI education has started giving its fruits in Mokhada.
Last 15 days around 350 workers filled forms for job demand . Today first job stated in Hirawe Paada 51 workers got work through NREGA . ! And within 15 days more than 200 villagers got employment at their village only. Building roads, farm ponds, Bandharas, pits for the trees in forest areas etc was work done in the area.
Congratulations to Mokhada team. We must thank Asha Toledo for their whole hearted support and encouragement .mg_nrega_rocks.